Mark your Calender sones! Yoona, a member of SNSD will be celebrating her 21st birthday in two days time!
Description:
Im Yoona (Hangul: 임윤아); born May 30, 1990, commonly known as Yoona (윤아) (Stylized as YoonA) or Im Yoon Ah, is a Korean singer, actress, model, and dancer. She is a member of the Korean girl group Girls' Generation and was known as the first member to join. Yoona made her debut as a singer on August 5, 2007.
Biography:
Im Yoona was born in Seoul, South Korea on May 30, 1990. At a young age, she auditioned at the SM Saturday Open Casting Audition and joined the company in 2002. She began to train with the other trainees under the same company in the areas of acting, singing and dancing. During her training days, Yoona appeared on some music videos of other SM artists. She was trained for 6 years before debuting as part of Girls' Generation.

HAPPY BIRTHDAY Fan Account from Elementz88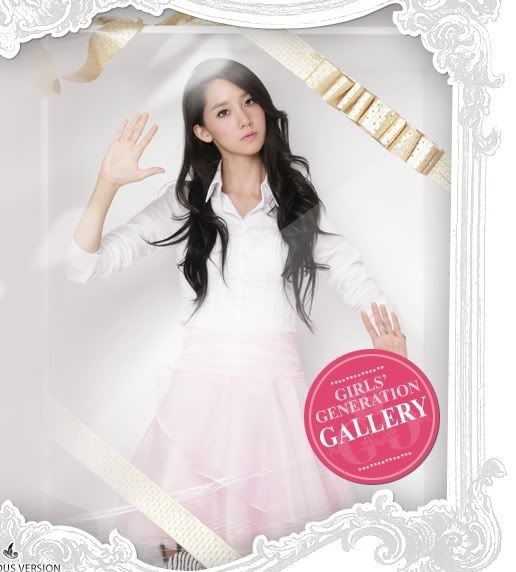 Ah it just seems like yesterday when Sunny turned 22 (Korean age), and now the time has come for deer (dear) Yoona to turn 21. Many people ask me why do I like her so much when she's not the most gorgeous looking one in the group, or the most well endowed one in the group. When people ask that, the answer will always be, "Well because it's Yoona, how can anyone not like her?" Even though I say that, I'm well aware of the amount of antis she has, all revolving mainly around the reason, "she's too overrated."
Moving on to my next point, have those antis ever asked themselves did she choose to be in that limelight? No. Everyone knows the day she was chosen to be in SNSD, SM Entertainment already decided that she would be the center of the group.
Did she bask in all that limelight by herself? No. In fact, let's get honest here, if not for her, the amount of older generation fans (especially the ahummas), won't know about SNSD. Even the other members have said when people recognize Yoona as that drama girl, CF girl, the other members would proudly say, we're from the same group called SNSD!
Even so, did Yoona take all these negativity surrounding her into heart? No. She's always still a strong-willed person that takes all that comments and still gives it her best in whatever she does. Ok enough about all that nonsense why people hate her, let's move on to why YoonAddicts have come to love this girl we call Yoona.
In case you people haven't realized, she's the only one in the group that laughs so big to the point you can see clearly inside her mouth. What's so attractive about that? Some of you might ask. C'mon people, you know you won't see many idol group girls laugh like that because they care about their image. However, Yoona doesn't hide her feelings much. Whatever she feels at that moment, you can probably see it on her face distinctively. It's always refreshing to see an idol still be herself and show her emotions freely in that complicated world of theirs.
Yea sure she doesn't have the best face, best body, best variety skills, best dancing ability or best singing ability. However, despite all those she still gives it her all while filming (dramas, Cfs, dramas, etc). There are certain times she stands out when all 9 are together, but most of the time she will be just quietly watching from the background until it is her time to talk. Her subtle yet sharp comments can sometimes send the whole room into laughter or sometimes leave a cold atmosphere, but that's why YoonAddicts love this girl for that fact she tries her best.
There are obviously a lot more to this girl than people think, and with time you will come to realize why people like this cheerful doe-eyed, flounder-faced, pro gambler, herculean strength princess we call Yoona.
Happy 21st Birthday!!
Fan's wishing her Happy Birthday in Advance!


Soshi-Stream Birthday Tribute: