Annyeong and Konnichiwa! Soshi-stream will be on Air at 2000 KST for our Saturday Starry Nights~ An awesome lineup of programs have been selected for this stream tonight!
PROGRAM LINEUP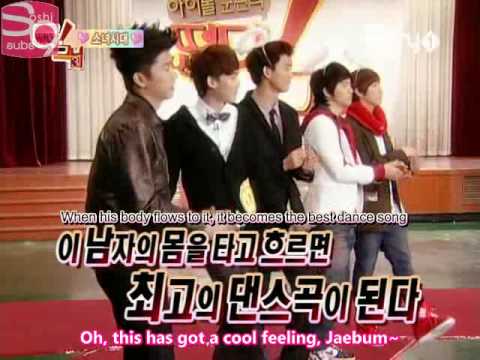 In the previous episode, SNSD made a personal Guest appearance on the show! 2pm and SNSD get together for some Mini Games~ Find out who the ideal couples are in the following Episode!
Request for your favourite Kpop or Jpop MVs in our Special MV dedication session! Chill out with all the other fans! We will be introducing several new and hip Kpop MV during this session!
Find out who's on top this week! All your favourite KPOP idol crash it out in the Soshi-Music Chart!
We got Married 우리 결혼했어요 (28/05/10)
A popular reality South Korean variety show, one segment of the Sunday Sunday Night program. First broadcast in 2008, the show pairs up Korean celebrities to show what life would be like if they really married.
Saturday Anime Special Night
Continuing where the previous film, Evangelion: 1.0 You Are (Not) Alone, left off, the movie opens with a new EVA pilot, Mari Illustrious Makinami, launched with EVA Provisional Unit 05 to destroy the Third Angel which is attacking the arctic Bethany Base of NERV. She successfully defeats the Angel by self-destructing Unit 05, safely ejecting at the last moment.